Angular Training Course Overview
Understanding Angular
Our Angular training course provides students with the necessary concepts and principals to understand Angular's architecture, its approach to the problem of front-end design and the tools and technologies Angular uses.
Angular Architecture
Angular is a UI component based framework that leverages a MVC style architecture and utilises a plethora of projects to provide a complete set of development tools as well as a runtime.
Training Locations
All our courses are instructor lead and delivered either off-site at our training venues or on-site in Johannesburg, Cape Town and Durban as well as internationally on request.
Training Approach
Our training courses have a hands on approach to ensure students leave with practical skills that can be applied immediately in their day-to-day tasks. Our instructors has years of practical experience developing applications that allows them to enhance the training with real world experience.

Angular Training Course Details
| Course | Days | Price(ZAR) Ex Vat |
| --- | --- | --- |
| Angular Training | 3 | R,12,500 |
​​​​​​​
Kaofela :: Botswana Revenue Services
Training was very practical and I liked the troubleshooting skills demonstrated which will help me greatly at work
Jason :: SEDA
Very pleasant training that covered a broad range of topics which exceeded expectation
Mayshiya :: Auditor General
I loved the relevance of the training content towards my daily work and improved knowledge for making relevant recommendations
Leeto :: ABSA
Thanks for everything, experience was great and worth every cent.
Thato :: FNB
The training was great and opened interesting channels that I never knew existed.
Saleha :: Bankserv Africa
I loved the practical examples and channels explored plus the instructor created an engaging environment.
Angular Training Course Outline
Angular Training Course Outline
Introduction

Angular - Architecture & Components
Angular CLI,
Angular project generation with Angular CLI,

Angular Components

JavaScript/TypeScript classes syntax
Templates Interpolation
Property Binding
Attribute, Class, and Style Binding
Event Binding

Angular Form Processing

Two way data binding
Template driven forms
Reactive forms

Angular Services

Recap of Dependency Injection
Defining and Injecting Services Providers
Lazy injection
HTTP, Promises, and Observables

Promises overview
Calling an API via HTTP
Introduction to Observables
Observable Bindings
Observables Operators
Calling an API via Observables

Angular Routing and Navigation

Overview of Routing in Angular
Route Patterns
Query String Support
Route Configuration

Component Lifecycle & History

Lifecycle Hooks
History Manipulation
Error Handling
Additional techniques

Custom Angular Directives

Attribute Directives
Structural Directives

Advanced Component & Sub-Component Interaction

@Input
@Output decorators EventEmitters

Angular Pipes

Overview of Pipes
Built-in Pipes
Parameterising a Pipe
Chaining Pipes
Stateful/Async Pipes
Custom Pipes
Our Clients
| | | |
| --- | --- | --- |
| | | |
| | | |
| | | ​​​​​​​ |
| | | |
| | | |
| | ​​​​ | ​​​​​​​​​​​​​ |
About Us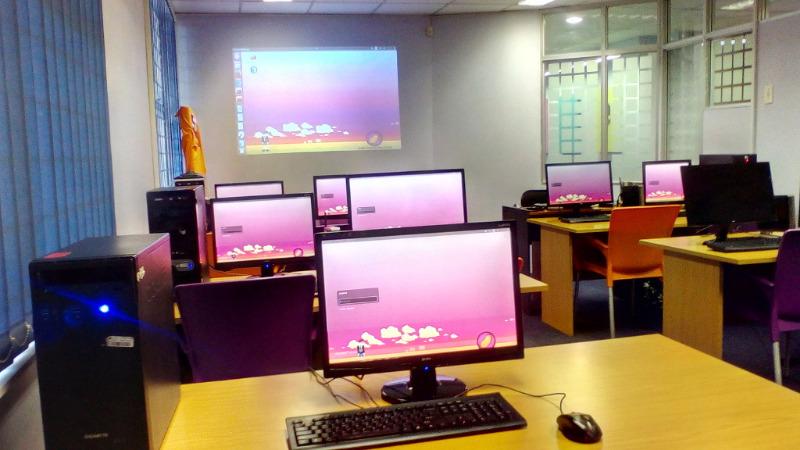 Jumping Bean is a open source integration & training company that's been delivering solutions to customers for over 20 years.
Our services include:
SLA support
Adhoc support
Hardening
Solutions architecture
SLA based support
Implementation support
Solutions Architecture
Performance tuning
Advisory services
Implemenation support
Consulting
SLA support
Training
Google & AWS Big Data support
Data flow architecture
Implementation support
Training
Advisory Services
SOC service
Security Audits & Reviews
Training
Mobile Apps
Enterprise Apps
Migration
Cloud provider support
Work flow architecture
Automation
Big Data
Containerisation
Long Term Partnerships
We build long relationships with our customers that helps improve & understanding their needs. We offer customised solutions & training to meet business requirements.
Our clients include large & small businesses in South Africa & across the globe. We offer both remote and on-site support.
Passion for Technology
We are passionate about open source & pride ourselves with living on the bleeding edge of technology innovation. Our customers lean on our practical experience with emerging technologies to ensure they get the benefits of early adopters & avoid the pitfalls.
Angular vs AngularJS
Any newcomer to Angular may be confused about the relationship of AngularJS to Angular and find contradictory information about AngularJS and its relationship to Angular on the internet. First its important to realise its not your fault you may be confused and its not the fault of the many articles written which might have been true at the time they were written.
How to confuse friends and loose people
The confusion is almost entirely the fault of the Angular project itself. The title Angular was first applied to what is now called AnuglarJS and what is now Angular was previously called Angular2 while it was under-development for several years.
What is now called Angular was the evolution of the first JavaScript framework called Angular at the time now called AngularJS and although AngularJS and Angular share a common name it would be better to consider them different projects.
You want Angular Training!
What's important to know is you probably want to get training in Angular and not AngularJS as AngularJS is essentially a dead project walking and building new solutions on AngularJS is folly.
The only reason to know AngularJS is for any legacy projects that may have been build with it.
Jumping Bean Contact Form!